SBCA 2023

FOURTH EUROPEAN CONFERENCE OF THE SOCIETY FOR BENEFIT-COST ANALYSIS
SEPTEMBER 11-12, 2023
We invite you to join us at Fourth European Conference of the Society for Benefit-Cost Analysis. The meetings will be held in Milano, Italy on Septermber 11 and 12, 2023.
The Conferences will be hosted on the campus of the Faculty of Social Sciences and the Department of Economics, Management and Quantitative Methods (DEMM) of the Università degli studi di Milano (Unimi), located in via Conservatorio 7, Milano.
Keynote Speakers
Prof. Ben Groom
(University of Exeter Business School-Dragon Capital Chair in Biodiversity Economics)
Prof. Lisa Robinson
(Harvard University-Center for Health Decision Science and Center for Risk Analysis, Harvard T.H. Chan School of Public Health)
Important dates
Notification of acceptance:

16 June 2023 (for submissions received before May 15)
23 June 2023 (for submissions received after May 15)
Early bird registration deadline: 3 July 2023
Final registration deadline: 14 July 2023
For authors of accepted abstracts, the registration page is now available at:

https://sbca.memberclicks.net/ec2023

Since registration and payment of fees are managed directly by the SBCA, please direct queries on this to:
info@benefitcostanalysis.org

Please note that the Conference is on-site only



For additional information
sbca2023@unimi.it
Program at a Glance of the ESBCA 2023:
Program of the ESBCA 2023:
Chair of local organizing committee
Chiara Del Bo
Program Committee
Francesco Angelini - European Investment Bank
Andrea Boitani - Università Cattolica del Sacro Cuore
Roberta Capello - Politecnico di Milano
Susan Chilton - Newcastle University
Scott Farrow - University of Maryland, Baltimore County
Daniel Herrera - Universitè Paris-Dauphine
Phoebe Koundouri - Athens University
Kerry Krutilla - Indiana University
Marco Percoco - Università Commerciale L. Bocconi
Emile Quinet - Paris School of Economics

Laura Resmini - Università degli Studi di Milano Bicocca

Silvia Vignetti - CSIL Milano
Local Organizing Committee
Program Chair:
Chiara Del Bo (chiara.delbo@unimi.it) – DEMM and Jean Monnet Centre
Members:
DEMM and Jean Monnet Centre: Carlo Fiorio, Massimo Florio, Valentina Morretta;
DEMM: Stefano Boscolo, Simona Gamba, Andrea Riganti, Lorenzo Zirulia; CSIL: Jessica Catalano, Chiara Pancotti.
Venue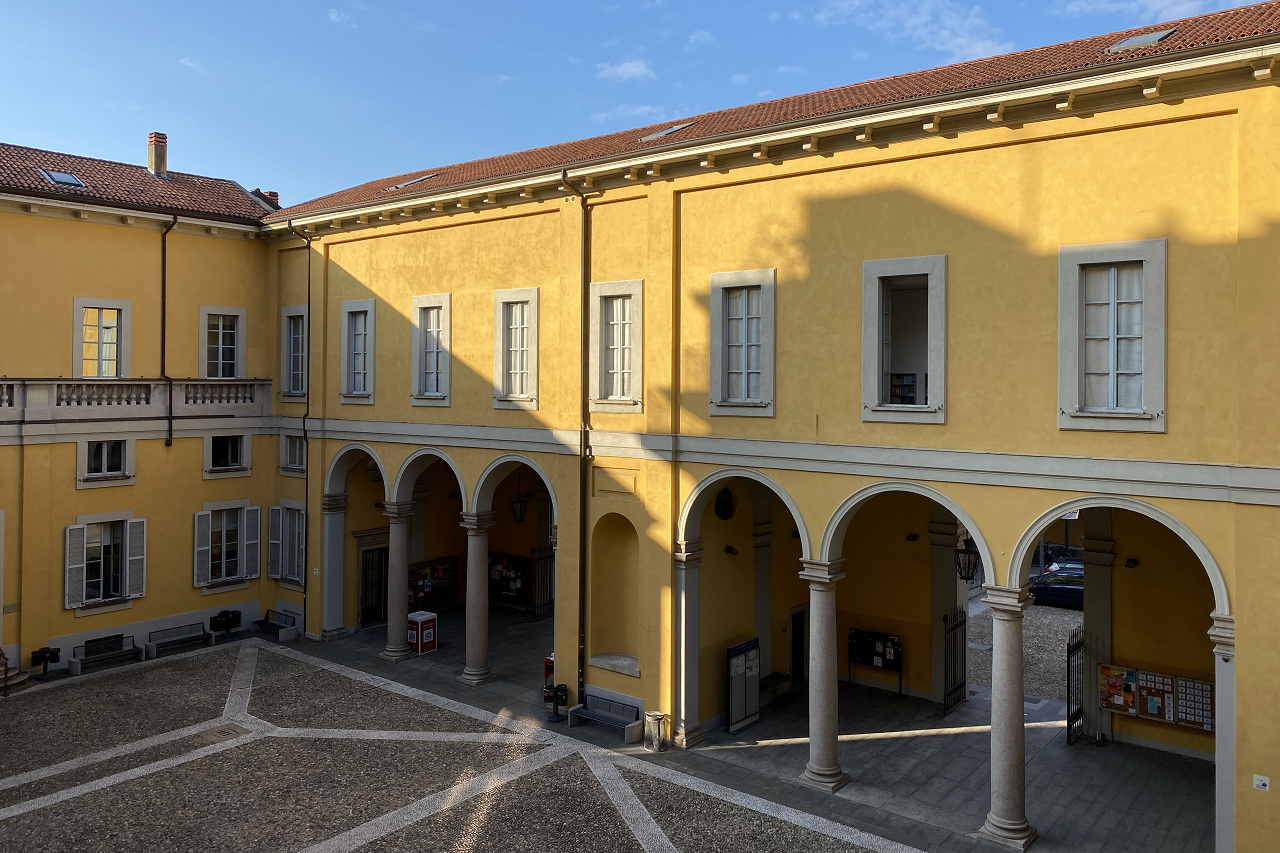 September, Monday 11 - Tuesday 12, 2023
Dipartimento di Economia, Management e Metodi Quantitativi, Facoltà di Scienze politiche, via Conservatorio 7, 20122, Milano, Italia.

Milan in September is very nice but, alas, also very busy. We thus encourage you to explore accomodation options as soon as possible. For your conveneience, please find attached a list of hotels that are located near the Conference venue. We also suggest to explore, when booking, the hotel's cancellation policy.